Most Recent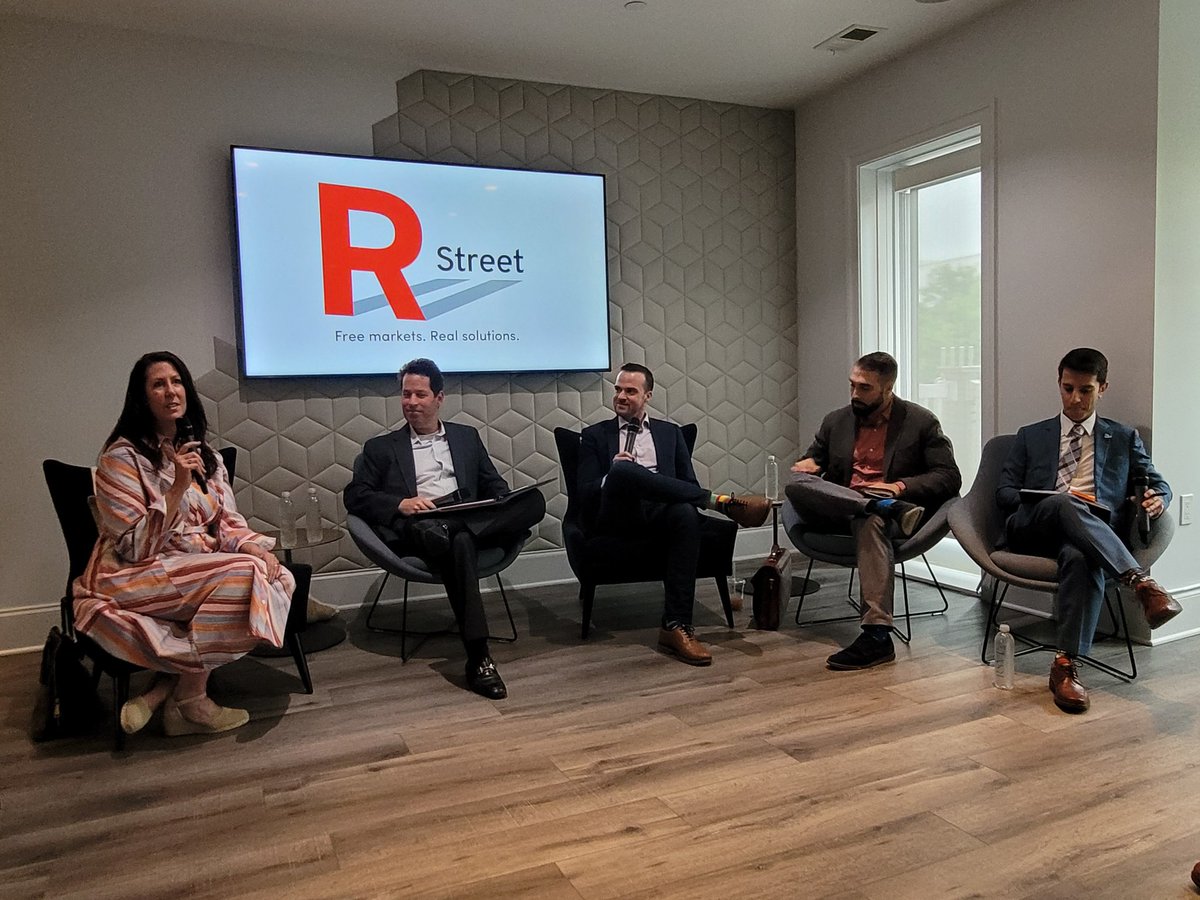 Reinstating #netneutrality is extremely popular among both Rs and Ds. This is more true, not less true, when presented with detailed arguments pro and con. https://t.co/IQtQEog7nO
"The American public wants real #NetNeutrality. It's a public disgrace that so many in Washington have chosen to ignore the will of people back home in favor of the well-heeled industry lobbyists who come knocking every day." https://t.co/rUnpPTd8F7
Literally, #NetNeutrality & #Internet Protection of our #Privacy is a winning issue for all voters!
Yesterday I had the chance to rebuttal the crazy attacks of the telecom industry on #NetNeutrality and their proposal to drastically alter how the internet works. You can watch the whole panel at #RIPE84 here:
Our new survey finds large bipartisan majority favors reinstating #NetNeutrality when presented both sides of the debate (73%, GOP 65%, Dem 82%, Ind 68%). Read all about the survey in @viaCristiano's latest piece in @WashingtonPost. https://t.co/cjXyZ929sV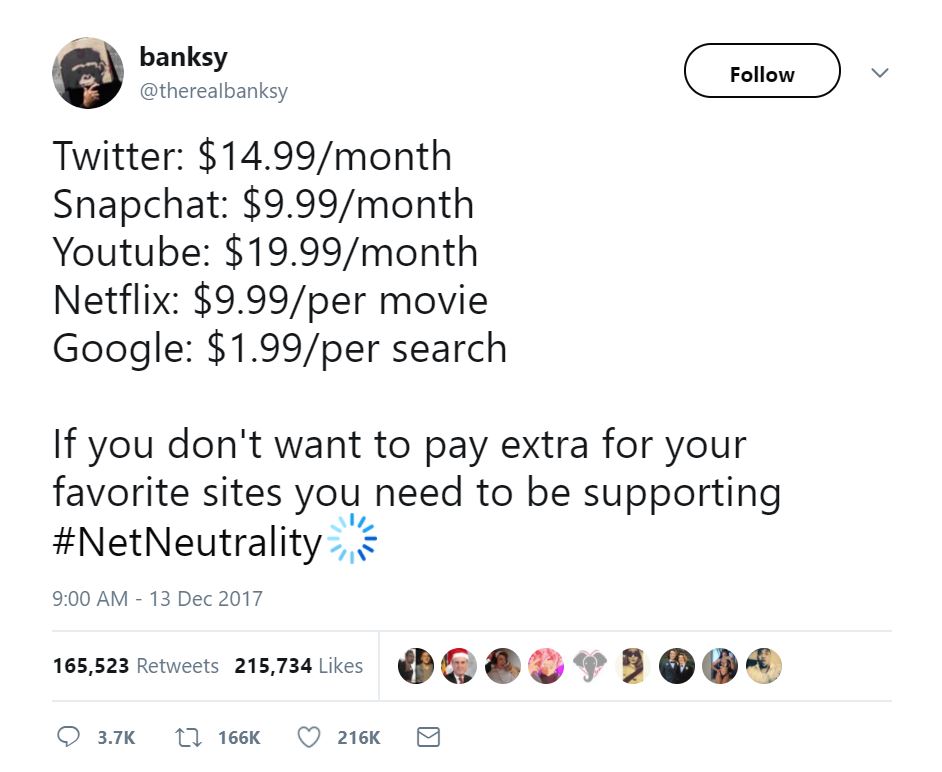 Many people are in support of bringing back #netneutrality, poll finds. https://t.co/iY2Ng99xKp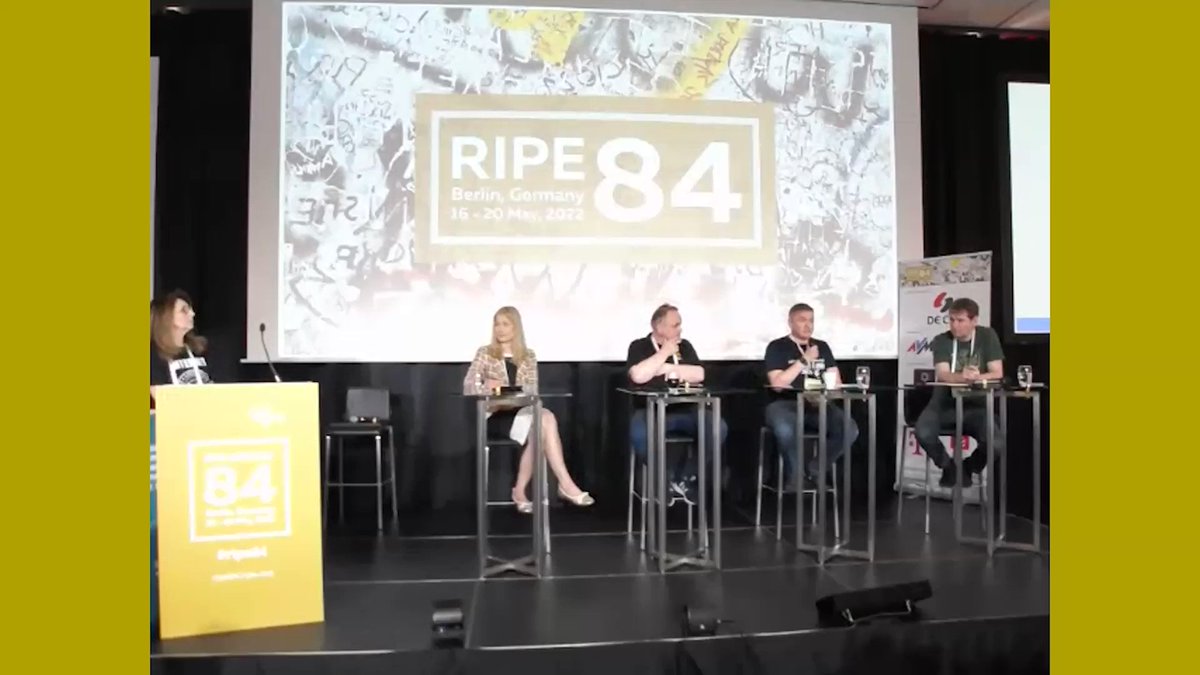 Very excited & thrilled to be at @pennlawctic @pennlaw for the next couple of weeks to work with Christopher Yoo on joint research projects!!🙏🚀🚀 #broadband #clouds #regulation #5G #internetpolicy #netneutrality
"Nearly two-thirds of Republican voters support reinstating #netneutrality regulations when presented with detailed arguments for & against the move, according to a new survey from the University of Maryland shared exclusively with The Technology 202:" https://t.co/i4hAsdZBrD
This feels like a Red Herring Republicans got #NetNeutrality taken away before Trump was even sworn in Now a Blue Team survey wants us to believe they want it back? If y'all don't want internet neutrality just say so The sabotage is painful to watch https://t.co/LIyBaZ3MWZ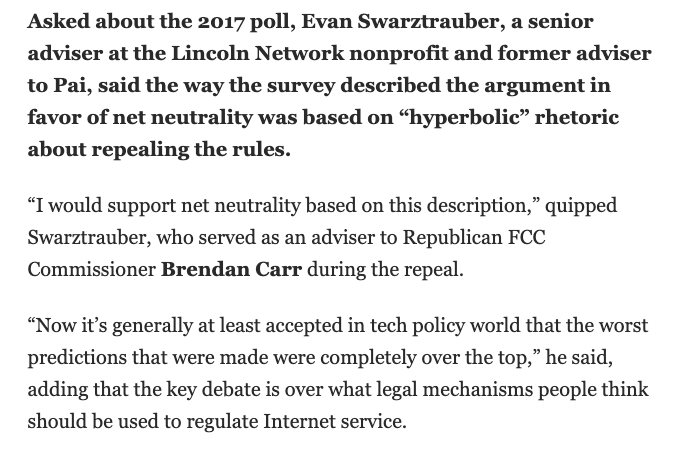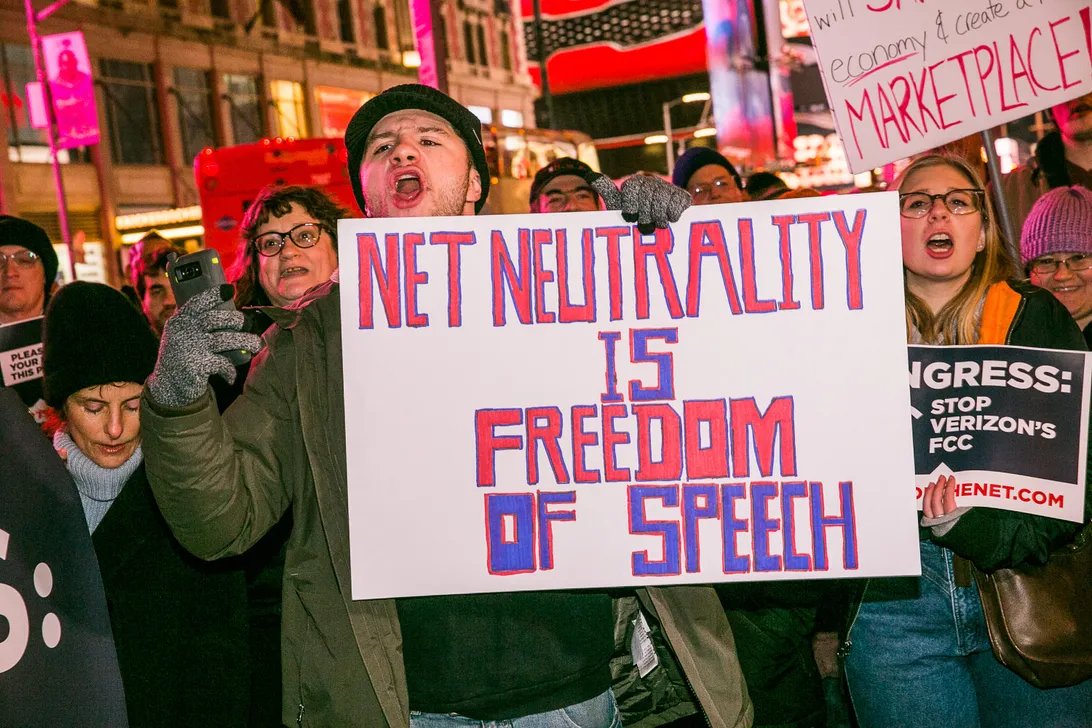 Imagine If The Internet Loaded One Word At A Time Without #netneutrality Do You Think That Should Happen?
🧵#NetNeutrality activists will be loudly touting this @ppc_umd poll, but the result offers no value to the public policy debate on this issue. Why? Because the arguments presented in the poll contain false statements and misrepresentations. https://t.co/ixVVf0SYp1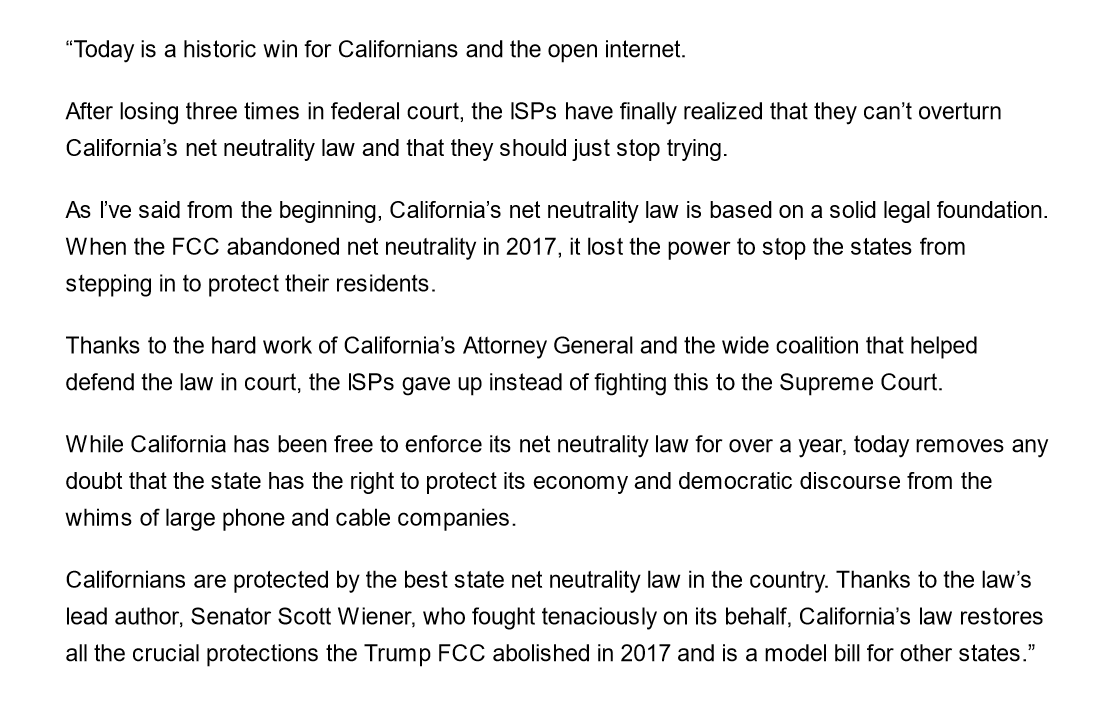 Hey twitter this is not a drill the FCC just announced that #NetNeutrality ends on June 11 unless we get Congress to stop it retweet to sound the alarm https://t.co/S8d0Oyhr5y
#netneutrality activists are touting this flawed poll with misinformation to claim widespread support. Lawmakers should be skeptical of support based on policy misrepresentations. https://t.co/863JUB6wyv
The latest overwhelming evidence that #NetNeutrality is a winning - and bipartisan - issue everywhere but K Street. Want to do something popular, senators? Put Gigi Sohn on the FCC now and protect the open internet. https://t.co/VHm4RSc6mo
Extremely shoddy reporting on a laughably biased poll that 1) fails to even mention #TitleII regulation - the real issue here & 2) uses arguments for #netneutrality that are embarrassingly loaded. There's no disconnect. C'mon @viaCristiano @washingtonpost https://t.co/1DbzpL4UQI
Literally wtf are the White House and Democratic Leadership doing? Confirming Gigi Sohn would be the easiest win for them ahead of midterms, something they can deliver on with only 50 votes, and yet ... https://t.co/D2w3MkW9Kr